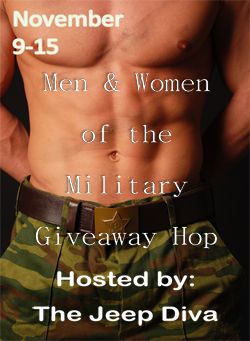 From all of us at Musa Publishing and the authors and editors of the Wiccan Haus we wish to thank everyone who puts their lives on the line to help others. We also like to say thank you to the families who support their servicemen and women. the mothers, fathers, spouses, children, life partners, friends and extended family. Knowing that their loved ones are safe eases their minds when they are away.
Two of our Wiccan Haus books revolve around military men.
Sara Daniel's A MAN WORTH FIGHTING FOR is about Justin an Army Man in need of healing.
And Dominique Eastwick's SIRENS SERENADE. whose Kaleb is Coast Guard.
There is a lot of love for the men in uniform at the Wiccan Haus. Even if that required them out of uniform occasionally.
Blurb for
A MAN WORTH FIGHTING FOR
by Sara Daniel
Shot by a member of his military team, Justin Lawson retreats to the Wiccan Haus. Holly Walters refuses to accept her boyfriend's out-of-the-blue rejection without an explanation, even if getting the answers forces her to be trapped on a bizarre island for an entire week. She's going to use every minute to work Justin out of her system once and for all. Justin's body and spirit begin to heal under Holly's loving ministrations. As she talks about never seeing each other again, he realizes he never wants to let her go. But the rogue assassin who had gone after Justin before is after him again. Before he can fight to make Holly believe in their love, he'll have to fight for both their lives.
Blurb From SIRENS SERENADE by Dominique Eastwick
When Coast Guard rescue swimmer Kaleb Theldon sees what he's sure is a mermaid pulling his partner into the murky depths of the Bering Sea, they call it PTSD. In order to save his career, Kaleb agrees to a week at an island spa off the coast of Maine. But the spa is nothing like he expected, and he isn't prepared for the sexy siren that crosses his path. But will her passion be more than one mere human can take?
Serena has a problem, and after four previous visits to the Wiccan Haus, she'd expected things to get easier. But on the mermaid's fifth visit, Kaleb walks in and everything in her life becomes complicated. Never has she wanted to mate with a human man before. But can she love a man who has a chip on his shoulder a league long when it comes to mermaids? Can she deal with her own issues all while keeping her true self secret from the man she loves?
And will loving him prove deadly?
This time, the staff have more than healing on their agenda. Can the siblings, Myron, and Rekkus prove to these two lovers that things aren't always how they appear on the surface? Or will Kaleb's demise be found in his Siren's Serenade?
Welcome back to the Wiccan Haus.
Okay now for the Contest :)
Always a good plan right.
Tell us what branch of the military you would like to see represented in future Wiccan Haus books. Follow us here. You will be entered to win the Wiccan Haus book of your choice. You can find the list
here