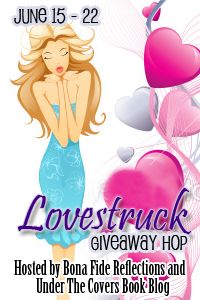 Myron the Receptionist at the Wiccan Haus takes on the LoveStruck question....


The Heart of the Matter
We at the Wiccan Haus get a lot of questions about love potions and spells. And while it's never a good idea to cast a spell on another person – you should always respect free will and the law of nature says that whatever you do comes back to you – there's nothing that says you can't…help things along a little.
Did you know that the Romany (or, as some people call them, Gypsies) view the apple as the symbol of the heart?
Apples are associated with both the planet and goddess Venus, the goddess of love.
If you slice an apple in half crosswise, you'll find the five-pointed star Wiccans call the pentacle, representing earth, air, fire, water, and spirit. It is a positive, life-affirming symbol of balance, and a perfect way to bring love into your life.
It's even said that people with partners can add to loving feelings to the relationship by cutting an apple in half and sharing it with their lover.
Some other loving apple tricks:
·
Scott Cunningham, in his book The Magic in Food: Legends, Lore & Spells (Llewellyn Publications, 1992) suggests to bring true love into your life by carving a heart into the skin of the apple before eating.
·
Drink apple cider and bake (and eat) an apple pie. While making the pie, visualize an enjoyable time with an ideal mate. Cut steam vents in the top of a two-crusted pie in the shape of a heart.
·
On Halloween night at midnight, peel an apple in a single strip and throw the peel over your left shoulder or into a basin of water. The peel will form the first initial of your future love.
If none of these tricks work for you, come and see me at the Front Desk. We'll check your numbers and see what love and the Fates have in store for you at the Wiccan Haus.
LoveStruck at The Wiccan Haus
Like the Musa Calliope Romance Page on Facebook
And tell us your favorite paranormal creature and why...
And you will be entered to win a copy of your choose of The Wiccan Haus Ebooks.
Open to international residents